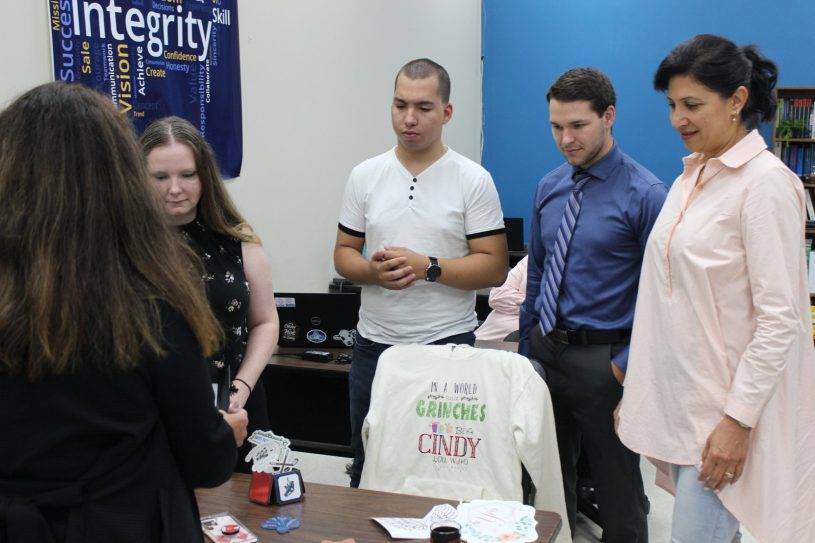 The Business Administration and Marketing students are going to hold an in-class trade show.
It is tentatively scheduled for Aug. 30 and is included in the Marketing Fundamentals portion of their program.
The students develop a marketing plan for a new business, some of them will use their existing business if they have one, and a layout like they are selling the business at a trade show.
Some of the students will sell items like crafts, candles and home decor, customized products and stickers, car decals, crayons made into different shapes and more.
Each student will set up their own booth to display products for existing businesses while other students will look to sell their business to generate investor interest or interest people in purchasing their services.
This can be done through PowerPoint presentations, product displays or by doing something to engage people to understand what their business or service is.
The tradeshow will take place in the BAM classroom amongst the students. College staff are also invited.
"It helps with their anxiety because now they're not presenting in front of the entire class," said instructor Marianne Peryer. "I also wanted to make it like this is how they do it in real life (at a trade show)."
Five students at a time set up their display/booth while the rest of the students visit booth to booth. Everyone presents to three people at a time before rotating to the next booth. When those five are done the students have 10 minutes to tear down before the next group presents.
Peryer said the goal of the trade show is for them to gain experience in expressing what their business plan is.
"In a way that's effective and can grab the attention of a customer, prospective customer or investor walking by giving them the confidence to talk about their business and doing a pitch," she added.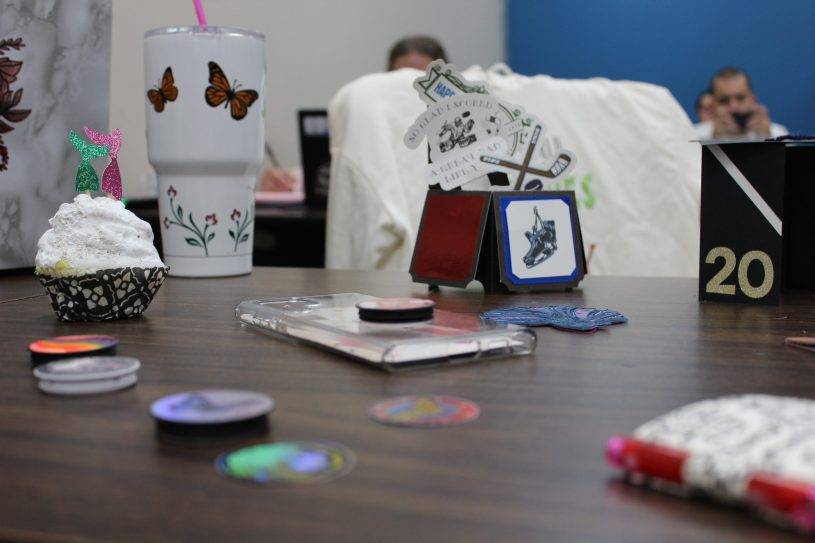 Last year's students enjoyed the exercise's format because some of them were nervous about talking to a group of people. It made them more comfortable because it was more personable.
"I felt that the people that were walking around were asking more questions than they would if they were sitting in the classroom," said Peryer. "It was a better example of what an actual trade show would be like where people would be looking at your product, asking you questions and there would be kind of an instant relationship."
Students would ask her if this is what the real experience would be like, which she replied yes, except they wouldn't know the person asking the questions.
"I think it gave them a little more confidence that they could do something like that."
This is an important part of what the students will do after graduation if they plan to work in areas like home decor products, go to Christmas events, attend markets and more.
The event is Peryer's favourite part of teaching the program. The students spend time creating a business plan in the Entrepreneur Business Planning class before moving over to the Marketing Fundamentals class with the trade show taking the component of the product and how to market it.
"I like seeing what they come up with and the ideas that they have."