Information Systems Administrator
PROGRAM TYPE
ARTS & TECHNOLOGY
Become a Valued Information Systems Administrator*
A systems administrator, or SysAdmin, is a person who is responsible for the upkeep, configuration and reliable operation of computer systems, networks and high functioning computers, such as servers. The systems administrator seeks to ensure that the uptime, performance, resources and security of the computers he or she manages meet the needs of the users, without exceeding the budget. To meet these needs, a systems administrator may acquire, install, or upgrade computer components and software; automate routine tasks; troubleshoot; train and/or supervise staff; and provide technical support.
The best way to see if Maritime Business College is the right fit for you is to come and tour the school. You can tour our facilities and meet with students and instructors. Schedule a tour now or Get more info.
The fun, online quiz takes 3 minutes to complete and you'll get a personalized report. Identify your strengths and social style plus the training and positions you're best suited for. Get Your Career Training Readiness score now.
Train to Be an Expert Problem Solver
Perhaps the most important skill for a systems administrator is problem solving—frequently under various sorts of constraints and stress. The SysAdmin is on call when a computer system goes down or malfunctions, and must be able to quickly and correctly diagnose what is wrong and how best to fix it. They may also need to have teamwork and communication skills; as well as being able to install and configure hardware and software.
Systems administrators are not software engineers or developers. It is not usually within their duties to design or write new application software. However, SysAdmins must understand the behavior of software in order to deploy it and to troubleshoot problems, and generally know several programming languages used for scripting or automation of routine tasks.
[mbc-career-training]
Career Opportunities
Since networks are an important part of business, network and computer systems administrators are needed as firms invest more in new technologies. Systems administrators are needed to help organizations use technology to communicate with consumers, clients, and fellow employees. The need for information security will also drive the need for network and computer systems administrators.
I'd probably be flippin' burgers somewhere if it wasn't for all of you and your patience and incredible understanding! I absolutely love my job!
The MBC Advantage
Founded in 1899, Maritime Business College has provided advanced career training to thousands of students in Nova Scotia. The Instructors at Maritime Business College are trained and experienced experts in the industry. Insightful classroom instruction is complemented by practical training.
*This program will not be enrolling students after September 30, 2020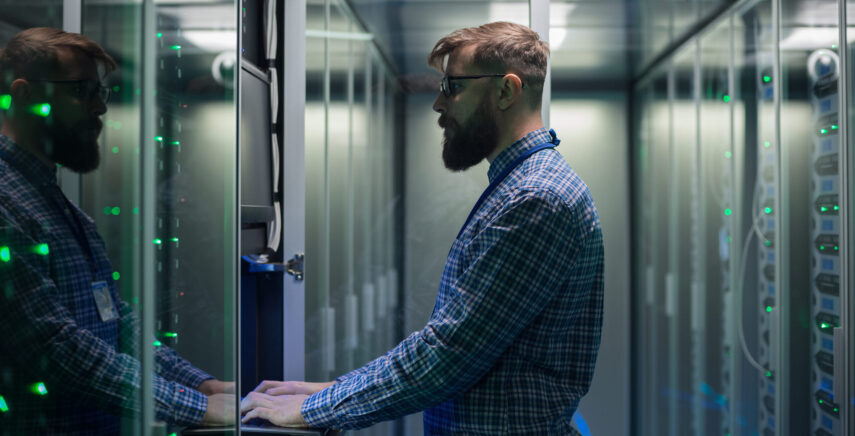 Is a Rewarding Career as an Information Systems Administrator Right for You? Get More Info…
If you're interested in learning more about a career as an Information Systems Administrator and exploring whether Maritime Business College is right for you, fill out the form on this page to receive more information.
For immediate questions, call 1-800-550-6516