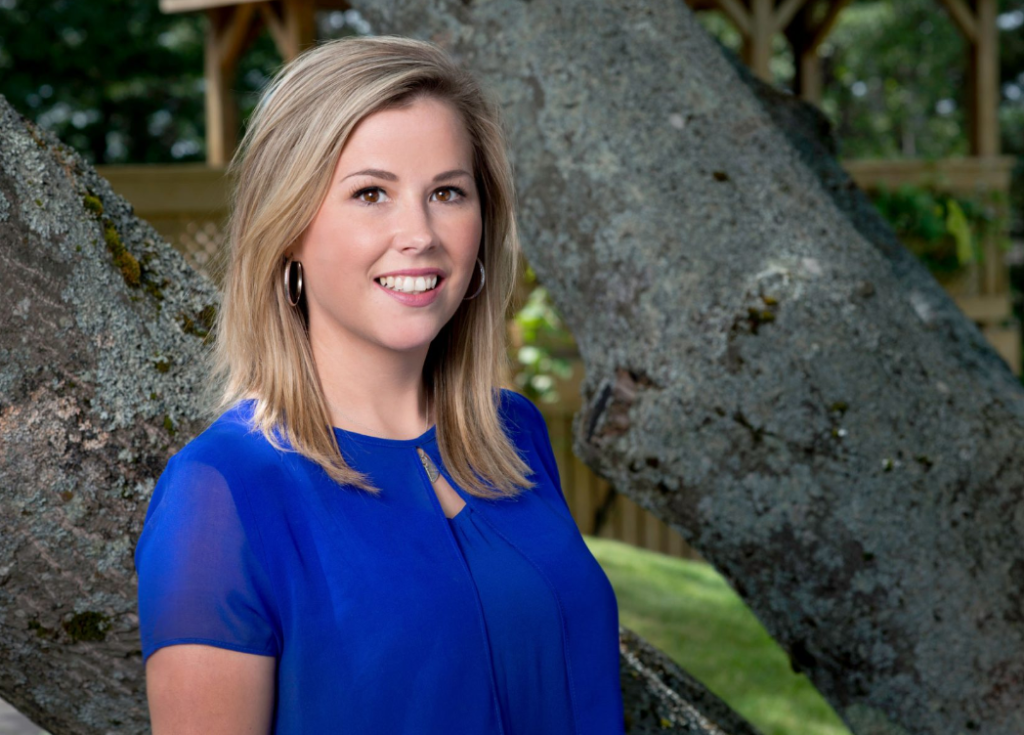 Molly Hayes did her work placement for the Counselling Skills and Social Human Services program at Crosbie House in 2012 and never left.
A graduate of the program when it was still Success College, she is Crosbie House's program manager working with clients in developing coping skills that can be taken with them into a life of recovery.
She's also the coordinator of their family program which showcases a passion for reconnecting the family unit in recovery.
Her journey to enrolling in the program in 2011 after she received a Bachelor of Arts in Sociology from St. Francis Xavier University.
She picked the school because she wanted constructive skills that would lead into her chosen career.
The current Counselling Skills and Social Human Service instructor here at Maritime Business College, James Ingram, was her teacher in 2012. He was one of the reasons that drew her to the program.
"I'm still in contact with James," said Hayes. "Professionally he's just been an asset to my career. So to have that through the years and to help me navigate through my own professional development has been huge."
She added the on-the-job training portion of the program and the number of certifications she received were also important because of how difficult it can be to find work in the field without experience.
"One thing that I really appreciated from my experience with the college was the hands-on experience of utilizing counselling skills in the roleplays and really practicing those skills," she added.
"I wanted something that I could utilize and have confidence in going into the field knowing that I already had these skills that I needed."
Her career in the field began while still being enrolled in the program. She worked in a halfway house after Ingram helped make a connection before moving on to her work placement in Crosbie House.
She was hired there within two weeks of beginning her placement as a full-time addictions counsellor. Four years later she was their lead counsellor and two years after that took on her current position of program manager.
The counselling skills program prepared her for these roles because the scenarios outlined in the curriculum have also taken place in the workplace.
"You don't have the option to go timeout, let's debrief this and walk through it because you're the person that individual is coming to," said Hayes. "I think that skillset is well worth the price of admission. It really does prepare you for what life is like on the outside and in this field especially. There can't be any sugar coating. It is life or death for the individuals that we treat."
Hayes was the first student to ever do a work placement with Crosbie House. Since then Hayes has helped students complete their on-the-job training there and has hired former graduates.
"I know what they've experienced and I know their skillset," she said. "I know they would come highly recommended to me. I think having a working relationship with the college has been extremely beneficial for both of us.
Over the years she has returned to Maritime Business College as a guest speaker and conducted some zoom sessions for Ingram and fellow instructor Paul Surette, before he became campus administrator. She would speak about counselling support systems and what it's like to work in the addictions field, specifically an addiction treatment centre because there are so few of those in the province. That would cover what the model of care looks like coming into the field.
Outside of work Hayes has volunteered with the Hepatitis Outreach Society of Nova Scotia, Stepping Stone and the Seven Steps Society. Part of her job is knowing about what services are available in the community and linking individuals to the resources they need.
"I think it's vital to give back some of the tools we have been given," said Hayes.
The mother of one, with another on the way, has been able to be successful and have a long career in the field by learning to ask questions, be shown how to do things, have some humility and a willingness to ask for help.
"If we can't ask for help ourselves, how can we expect that of our clients? Not thinking that we know it all because we definitely don't. I think for me the moment I think we have everything figured out is the moment we stop growing."
For her that includes continuing education, gaining more certifications and doing things like becoming an internationally-certified alcohol and drug counsellor.
By purposely living in Halifax, but working in the Annapolis Valley, she has purposely maintained the one-hour commute to listen to a podcast or decompress her day. That way she doesn't take anything home from work with her. That is one of the ways she provides self care for herself. She also spends time reading and doing yoga.
Advice she would give future graduates is ask questions, be humble, learn from others who have been there before you and ask for support in order to take care of yourself.
"You can't help another individual unless you're healthy too."