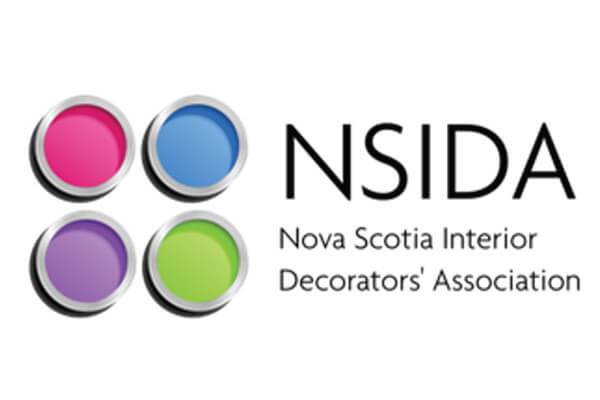 Each member of the current Nova Scotia Interior Decorators Association (NSIDA) Board of Directors is a former student of Maritime Business College Interior Decorating program instructor Sharon Cameron-Charlton.
All were graduates of either MBC or Success College prior to the merging of the two schools.
The NSIDA Board of Directors includes:
Megan Warwick, President
Samantha Feindel, Vice President
Craig Lariviere, Secretary
Tanya Webber, Treasurer
Krystina Davies, Director of Education and Events
Stephanie Bounds, Director of Marketing and Communications
Heba Salma, Director at Large
Allie Boone, Director of Membership
The MBC Interior Decorating program is accredited by the Nova Scotia Department of Labour and Advanced Education. This means NSIDA accepts MBC graduates as members.
"They are very pro-student because they have been students and they understand some of the challenges that students go through," says Cameron-Charlton. "They want to mentor and compliment their education through their continuing education units with what I'm offering here, which is really great."
Accredited or practicing interior decorating members are encouraged to obtain four continuing education units each year.
About NSIDA
NSIDA is a collaborative effort of established and experienced decorating and design professionals who advance and foster the decorating profession through knowledge-based and hands-on opportunities with homeowners, builders, consumers, and suppliers. NSIDA members keep abreast of styles, trends, and forecasts through ongoing training, education and professional development. They work to inspire through experiences and by being role models within the industry. Interior decorators are trained through education and experience to work with consumers to create and develop functional and beautiful spaces.
About the MBC Interior Decorating Program
The MBC Interior Decorating program is 14 months long, this includes two months of on-the-job training. Students receive training in residential and commercial interior decorating and space planning. They also learn how to create functional and aesthetically-pleasing spaces, project management and business practices. Students are also trained in construction plan drafting, space planning, visual communications, and elements of design.
For more information about the Interior Decorating or any other Maritime Business College program [getinfo]click here to contact us[/getinfo] or you can reach an admissions representative by calling 902-463-6700