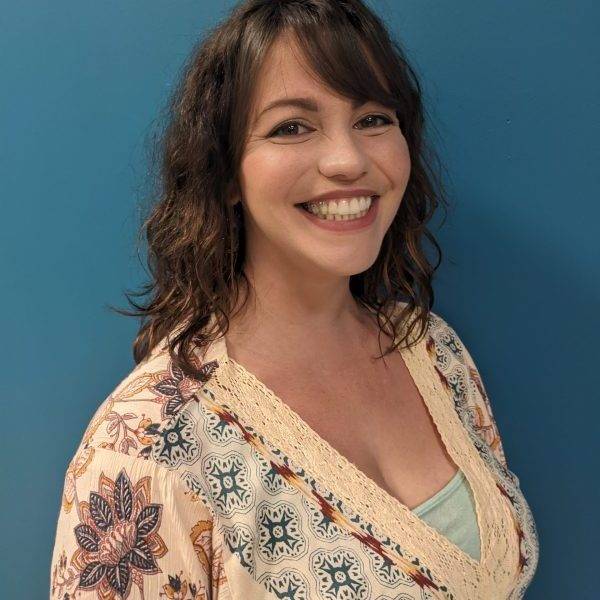 Another former graduate is now an instructor at Maritime Business College.
Megan Carbray, who completed the Counselling Skills/Social Human Services program in 2016 when it was offered at Success College, is one of two people teaching the program.
She assumed the role on a full-time basis in the new year when previous instructor Paul Surette became the campus administrator.
Students were already familiar with Carbray who was a casual instructor since September assisting with the addictions module.
In addition to her Counselling Skills/Social Human Services diploma, she has a degree from Dalhousie University in Psychology and Creative Writing.
Carbray's introduction into this profession started when she was doing bereavement support work for three years before enrolling at MBC.
Following graduation she worked in several group homes and has a private practice.
Keeping in touch
Her relationship with MBC continued over the years as she started her private practice. Opening your own practice included obtaining a membership with the Canadian Professional Counsellors Association, which includes a "gruelling" exam and tedious process.
Counselling Skills/Social Human Services instructor James Ingram, who was her instructor, was mentoring her and guiding her through that process. After that they remained in touch. When a need for a casual counselling instructor arose he asked Carbray and it evolved from there.
"The opportunity presented itself," says Carbray. "Originally I was going to be a campus counsellor or wellness advisor then Paul ended up moving into his current position."
An adjustment phase
Transitioning to teaching at MBC has been enjoyable as the students are eager to learn.
"Everyone's here because they want to be, not because they're forced," she adds.
Teaching the same curriculum she learned as a student is sometimes "a bit weird."
"I can remember the stories that James would say and the examples he would give from the field and now I have different examples for the same topic," says Carbray.
It has been a bit of an adjustment going from being Ingram's student to fellow instructor.
"James went from instructor/authority figure, to mentor/co-worker. At the beginning it was really weird. I had to have a conversation with him to just humanize him a little bit."
Informal teaching style
Carbray describes her teaching style as informal. The topics within her modules can be quite heavy, so her approach to teaching includes humour, light-heartedness and fun.
"Of course you have to do that in a delicate way. I kind of have fun with riding that balance of is this an appropriate level of humour and not too dark or not too flip. You also don't want it to be too heavy because then no one will ever work in those fields and we desperately need people in those fields."
She views her humour and light-heartedness along with an eclectic background as strengths she brings to the classroom.
"Different points of view from the same person can be helpful. You have someone who can play devil's advocate with themselves, you learn a little bit more I think and I'm very good at doing that."
Meaningful work that makes a difference
Carbray hopes her students who enter the field will aim to make the world "less heavy." Serve their people in a meaningful way and arrive home at the end of the day feeling they made a difference.
She adds working as a counsellor isn't always fun, but understands the significance of the role and being there.
"I don't think you get that in every single job. It's kind of a privilege and I hope they feel that."